Christian Education Ministry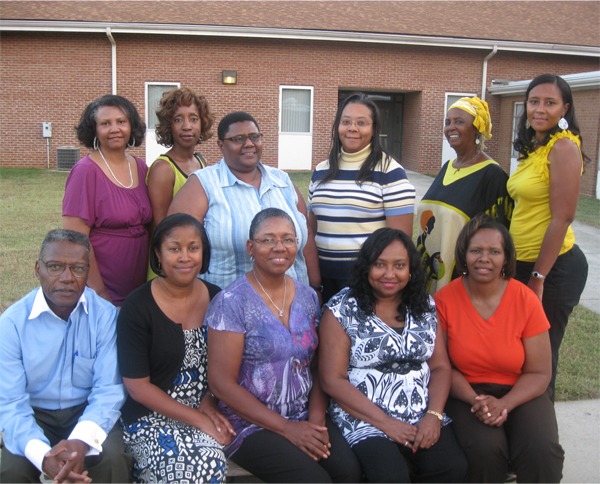 CHRISTIAN EDUCATION CONVOCATION 2014
begins Saturday, September 27 through Sunday, September 28, 2014.  A workshop will occur on Saturday, September 27 from 9:00 am – 12 noon in the multi-purpose room. The Sunday morning service will begin at 10:00 am on September 28. The guest speaker for the workshop and Sunday service will be Dr. Tokunbo A. Adelekan, Pastor of Mt. Olivet Tabernacle Baptist Church, Philadelphia PA.
Click the link for additional information:  EBC Christian Convocation-Tokunbo A Adelekan
**************************
The mission of the Emmanuel Baptist Church Christian Education Ministry is to educate, train, and equip members biblically, theologically, culturally and afro-centrically to do ministry in the community, and the world.
The Christian Education Ministry supports all Ministries of the church and we serve as a resource of assistance for all programs of the church. We work with the Pastor to carry out the yearly theme of the church as well as sponsor the Church Calendar, the Leadership Retreat, the Graduates Program, MAAFA, Christian Convocation and Frank Lennon Congress of Christian Education Training Institute.
Board of Christian Education
Just as the church assigns responsibility for worship and services, or delegates the management of property and finances, so the teaching program is entrusted to the                                   Board of Education.
Duties of the  Officers
Director
Work with the Pastor and the  board to develop overall goals and objectives for Christian education and to work to achieve them;
Prepare agenda for board meetings; Preside as chairperson for  board meetings;
Provide leadership in organizing the board, making assignments, presenting reports and caring for  budgets;
Prepares and administers budget for the Board of Christian Education
Assistant Director
Work with the Director to ensure that the goals and objectives are met;
Work with the Public Relations Committee in promoting and publicizing Christian education programs and events;
Serve  in the absent  of the director.
Secretary
Keep accurate  minutes of board meetings;
Care for correspondence for the board;
Keep a system of records for the educational program.
Assistant Secretary
Serve in the absent of the secretary.
Treasurer
Keep accurate records of all income, expenditures, and returns;
Prepare and present  monthly budget report;
Assist along with others in developing the  BCE yearly budget.

We Invite You to Join the Board of Christian Education Ministry!
Meetings on 3rd Monday  of each month at 6:00 pm.
Programs
Church Calendar Leadership Retreat
W.E.B. DuBois Lectures Discovery Sunday
Graduates Program & Reception
Graduate/Youth Achievement
Cookout
MAAFA
Christian Convocation
Frank Lennon Institute