Sunday School Ministry
SUNDAY SCHOOL WORKSHOP APRIL 12, 2014   EBC SS Workshop
Sunday School is a foundational strategy for leading people to faith in the Lord Jesus Christ and building Great Commission Christians through Bible study groups that engage people in evangelism, discipleship, fellowship, ministry & worship. Overall goal is to grow membership by offering classes for everyone; nursery/kindergarten, primary/juniors, intermediate/young adults, adults/seniors.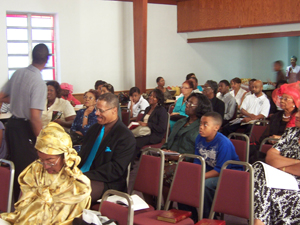 Adult Department
Encourage members to grow in their understanding of discipleship and obedience to Christ as they study the bible individually and with others.
Encourage members to strengthen their Christian walk by participating in other discipleship opportunities in the church.
Encourage members to be good stewards and support the overall mission of the church.
Youth Department
To emphasize God's grace and love for each child and the uniqueness and value of each child
To help children relate the Bible to their lives in concrete ways
To provide various teaching practices so that all children will have an opportunity to participate fully; talking, singing, crafts, games, and drama
Monthly rap sessions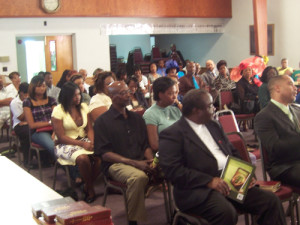 Programs/Activities
Black History Programs
Easter/Christmas Plays/Recitations
Mother's Day & Father's Day Tributes
Vacation Bible School Week
Back-2-School Outreach
Promotion Day/Grandparents Day
Fruit Baskets Sick/Shut-in
Joint Sessions
Meeting Times
Sundays @ 8:30 am
Council Meeting- 1st Wed. @ 6:00 pm
Teachers' Meeting-2nd, 3rd & 4th Wed. @ 6pm
Forsyth County S.S. Union Meeting- 3rd Sundays @ 1:30pm (Church Rotation)