Biography
 BIOGRAPHY OF JOHN MENDEZ, D. MIN, D. D.
"BEAUTIFUL ARE HIS FEET"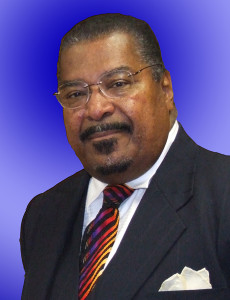 "How then shall they call on him in whom they have not believed" And how shall they believe in him of whom they have not heard? And how shall they hear without a preacher? And how shall they preach, except they be sent? As it is written, How beautiful are the feet of them that preach the gospel of peace, and bring glad tidings of good things."
Dr. John Mendez, D. Min, D.D.
Prophet, preacher, pastor, professor, philosopher, psychotherapist and activist are just a few adjectives that describe the life, work, and ministry of John Mendez.  Pastor Mendez has been the senior Minister of the Emmanuel Baptist Church since 1983, after leaving the Pleasant Grove Baptist Church where he served for six years. Pastor Mendez believes in a holistic approach to ministry where people come to recognize the interrelatedness of the social and the spiritual, the sacred and the secular. The whole person must be ministered to. Throughout his 30 plus years as a Pastor, he has been a voice for the voiceless while at the same time equipping and empowering others to speak truth to power. At Emmanuel, Pastor Mendez has organized various ministries to raise self-awareness, consciousness, and instill pride in the members, especially youth through the Kemet Academy, and the Kemet Summer Youth Camp, which provides summer employment for teenagers and young adults. Pastor Mendez's passion for bible study promotes a scholarly approach to biblical studies, and through church sponsored Christian Education seminars and institutes, the church interacts with the academy and participates in regular cultural, biblical, and theological programs. In 2000, the church under Pastor Mendez's leadership completed a new multimillion dollar sanctuary and classroom edifice.
Pastor Mendez has served on many international and national boards and committees: the Racial Justice Working Group and the General Board of the National Council of Churches, Partners in Ecumenism, and the Urban-Rural Commission of the World Council of Churches, the Black Theology Project Board, the Human Rights Commission of the Baptist World Alliance, and as an honorary member of the All Africa Conference of Churches in Nairobi, Kenya. He was the first African American pastor to address the General Board in 1987 in Madagascar. Pastor Mendez initiated a Progressive National Baptist movement in Wolver Hampton and London, England after preaching a week long revival. He was a delegate to the United Nations Conference on Racism in Quito, Ecuador where he helped to write the U. S. document that was presented in Durban, South Africa. Also, through his efforts, a Progressive National Baptist Church was established in Quito. He also served as chairperson of the Home Mission Board of the Progressive National Baptist Convention. He served as Second and First Vice President of the General Baptist State Convention. He is presently the Chairperson of the Social Justice Committee. He served on the North Carolina Psychology Board after being appointed by Governor Jim Hunt. He is on the Forsyth Tech Advisory Committee for the school of nursing. Pastor is also a past president of the Minister's Conference of Winston Salem.
Noted for his contributions to Civil and Human Rights, Pastor Mendez served as a consultant on many international fact finding commissions: the investigation of the Puerto Rican Vegas Island Pollution crisis, U. S. War Crimes in Nicaragua and El Salvador, war crimes in Angola, the Hawaiian Land Rights crisis, the Lakota Black Hills land rights issues in South Dakota, the Mount Graham sacred land rights struggle of the Apache Nation in San Carlos, Arizona, the African American Church Leaders Environmental Racism/Injustice fact finding commission in Louisiana. As part of a diverse group of religious leaders, Pastor Mendez served on a special peace commission to Iraq.
Pastor Mendez is one of the founding members and chairperson of Citizen United for Justice that successfully led the struggle for obtaining a citizens-police review board in Winston Salem. He was a founding member and participant in SACSI, which brought together clergy, law enforcement, and the community in a united effort to reduce teen gun violence in Winston Salem. He presently serves on the Daryl Hunt Innocence Project Board and provides counseling for the Re-Entry Program for ex-offenders.
His lecture and preaching experiences have taken him to many college and university campuses: Harvard Law and Divinity Schools in Cambridge, Mass, Bates College in Maine, University of Alabama at Birmingham, Delaware State University , North Carolina University Law School in Chapel Hill, University of North Carolina at Greensboro, Duke University School of Public Policy in Durham, Appalachian State University, North Carolina State University for the Society of Afro-American Students, Campbell University, North Carolina Central University, Winston Salem State University and Wake Forest in Winston Salem, Shaw University Religious Emphasis Week in Raleigh, where he is also teaches Systematic Theology and Philosophical Theology, African American Philosophy in the Divinity School, Elon College, and Livingston College. Pastor Mendez also served as a consultant for the Bridging the Gap Cultural Competence Program of the Urban League.
In 1993, Pastor Mendez was the keynote preacher at the Thomas Dorsey National Convention of Gospel choirs and choruses. He was also the preacher in 1993 for Freedom night at the Progressive National Baptist Convention. In 1986, he delivered a paper at the Second Martin Luther King Jr. Theological Conference in Havana, Cuba and later preached a revival at the First Baptist Church in Cuba. Pastor Mendez is a founding member of Reframing the Dialogue on Racism, which was born out of the Burn Churches crisis where he and 42 other ministers met with President Clinton and Attorney General Janet Reno. The program provides seminars on multiculturalism and diversity, which includes indigenous persons as presenters. Pastor Mendez also addressed a large anti-war peace audience at the Riverside Church in New York City prior to going to Iraq.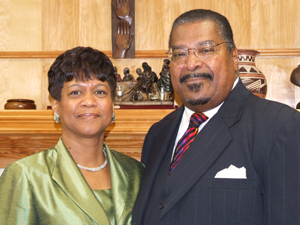 Pastor Mendez received a BA from Shaw University in Raleigh, North Carolina; M. Div from Southeaster Baptist Theological Seminary, Wake Forest, North Carolina, Doctor of Ministry from United Theological Seminary in Dayton, Ohio, and a special certificate in Pastoral Counseling and psychotherapy from the Post Graduate Center of Mental Health in New York City. He is presently a student at the Institute of Contemporary Psychotherapy and Psychoanalysis in Washington, D. C. Pastor Mendez was a participant in the first pilot project on the Black Church's Economic Responsibility for a New Economic Agenda at Harvard University Divinity School.
Pastor Mendez's accolades range from Who's Who in American Colleges and Universities to the Winston Salem' Chronicle's Man of the Year in 1994. He received the President's award of the Progressive National Baptist Convention, the Alpha award of merit by Omicron Gamma Lunda Chapter of Alpha Phi Fraternity, the Achievement Award from the Winston Salem Urban League, the Honorary Keeper of the Constitution of the State of North Carolina by the Department of Secretary of State. In 1991, he received an Honorary Doctorate Award from Shaw University Divinity School. In 2006, Pastor Mendez was inducted into the Honorary Board of Preachers at Morehouse College, Atlanta, Georgia.
Pastor Mendez is married to the former Sarah Lee Howard and together they have two adult children, Sekou and Jamila, and they are the proud grandparents of five grandchildren, Ashley, Ameerah. Sekou, Khalif, and Makeda.